Helloooooo
Soozie Tooseday again guys
With something new for you :D
Today's a double wammy...... His & Hers 'You Rock' cards
Created using a combination of the NEW and AWESOME stamp sets seen on Create & Craft TV by
Visible Image
The
Jake Skates stamp set
is still available to buy.
Katie Kisses
still has a few sets left too!
'Max Rocks' and 'Molly rules' sold out..... BUT will be available again from Create and Craft on July 21st at 2pm when Visible Image hit our TV screens again!
Whoop diddy whoop!
For the latest news, creations & inspirations join our
Facebook Group
Don't forget to enter our July Challenge ......'Inspired by a song' head over to
Our Blog
to see what our DT have come up with and where you find the rules to enter with a chance of winning £10 to spend on
Visible Image
awesome and unique stamps!
The winners from the June Challenge can be found
HERE
& well done everyone who entered :D
First my 'His' card......
I used the 'Max rocks' set, firstly stamping the brick wall in Mowed Lawn DI, I then heat embossed the chain in 'heat it up silver' from the base of my card into the curve at the top.
Used
wow apple red
and heat embossed the 'You Rock' onto white card, layering on red & black.
Then heat embossed several skulls onto white card with
wow primary ebony
, cut out and used black soot DI on the edges.
I used the small rose from the
Immortal Love set
on red card and heat embossed again in primary ebony cut out and decoupaged the skulls, roses & 'you rock' with small foam pads.
Loved making his card......skulls and roses I love:D
For my 'Her' card.....
I used a combination of stamps from 'Molly rules' , Max Rocks and Jake Skates sets.
Firstly I stamped 'You Rock' (from Max rocks) in Faded jeans DI onto pink card, heat embossed in
wow clear gloss
cut out and layered on pink and denim blue card
On white card I used he fab stars from 'Jake skates' and stamped in faded jeans DI, masked and used the super funky AMAZING grunge border from Jake skates (this truly is an amazing stamp SO handy and I've used it so many times already, love the effect it gives) A MUST!!!
......used for my border over the masked stars in faded jeans and pickled raspberry......I love it :D.....the star also has a dotted effect around the edges ACE!
You can use either side of the border or the ends!!
For my skull & hearts chain( from the 'Molly Rules' set) again in pickled raspberry & faded jeans DI and masked, I love the skull with it's little heart eyes....adorable :o)
To finish I matted & layered in the pink and denim blue card, added some pink flat beads and the 'You Rock' via foam pads for dimension.
Had sooo much fun.
Don't foget 'Max Rocks' & 'Molly Rules' sold FAST they're very popular and WILL BE AVAILABLE on
JULY the 21ST at 2 pm on CREATE & CRAFT!
So be quick :D
YOU SNOOZE YOU LOSE!!!
Good luck!
Thanks for popping by
see you soon
Much Love
Suze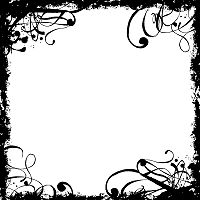 I would like to enter this into the following challenges :-
My time to craft - Masking
Created with love - One for the girls
House of Gilli - Bright colours
Whoopsi Daisy - Girly
Come & get it - Masculine
Sweet stampin - not cute