Hellooooo
It's Sooooozie Tooseday and I hope we are all well
Enjoying the Summer?......
We are just back from a FAB Blessing in Winchester with a reunion of some great friends from our 2 years living in Cyprus....awwww the bride looked stunning :D....oh to be in my twenties again!
Have you been popping in our
Facebook group
of late?, lots of gorgeous creations and don't forget there's only 1 day left to enter our July Challenge
'Inspired by a song'
Today I'm showing you my samples from last weeks Create and Craft show of ...
Such a pretty set and you get 6 stamps in total, you don't have to use them altogether and you can use the individual stamps for so many things in so many different ways and what a bargain at £11.99

For my easel card, Isabella is coloured with Promarkers with cut out heat embossed roses, Joy floral flourish's die cut leaves and a double coloured border made with the grunge stamp
and blood drips


Again heat embossed roses cut out and coloured with promarkers this time, heat embossed fence and grunge shadow with
wow primary ebony
This monochrome card is my favourite ...for Isabella I did a split negative image and used a nesting heart die, masked the fence and love sentiment and used
wows primary apple red
and heat embossed the grunge shadow stamp and blood drip.....Popping card I love it :D
So here's what stamps you get for £11.99.....pretty spectacular aren't they?
Pop on over now & purchase
'Isabella Lost Love'
(*Isabella Image coloured beautifully by
Cathy
)
Thanks so much for dropping by
I hope you enjoyed my samples
See you all soon
Thank you all so much for your lovely comments :D
Much Love
Suze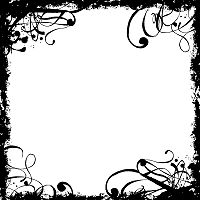 I would like to enter into the following challenges :-
Marker POP Challenge - Lovely locks
Ooh La la creations - For the one you love
The Paper Nest Challenge - Die cuts
Crafting when we can - Floral
That Craft Place - It's a girl thing
Card Makin'Mama's - Monochromatic
Lady Anne Challenge's - Monochrome