Hi Y'all
Just a quick blog today, I've been banning myself from heat embossing as i'm addicted, now that's no bad thing but I thought it only right I play with ink and only ink for a change and only 1 ink !!!
So I've brought to you my 'quickie1 ink monochrome Max'
Now this is just to show people that you don't have to colour images in or have lots of different coloured inks to create a nice quick card and you could give this card to a child and they can colour the image in their selves! Simple card using white and black card stock, a 6x6 blank card, the stamps are the wunderbarrs
Visible Images
Max
,
brick wall
,
Large tall grass
, black cat (I call him Salam) from the
Good luck set
and the birds from the awesome
Free your imagination set
and all inked in black soot DI......simples :D
oh and 3 black gems I added for the cat collar!
My Steve liked this soooo much, he asked if i'd make his best buddy one, he's married a U.S Marine and moved to California and he's missing him bless, they have a 'Bromance' going on haha :D......and i think he chose Max as a 'hint' for a phone call!
So I obliged and made one into an easel card as requested and Steve also wanted
Best Friend
&
Thinking of you
adding from the fab
More than words
, using 'thinking of you' as the stopper, and added to the
Polka dot background
base, some black pearls and a silver charm to finish.....job done! :D
Fab for a quick card!
I do wonder if Jefferson will colour Max in LOL
Check out our new addition to the characters
Clara
she's gorgeous and is good old elegant
Edgar's
new lady friend ;o)... they're both
HERE
too, so watch this space......you never know they might have 'kiddie characters' together one day,awwww that'd be nice :D
But then again Max & Molly may just beat them too it!!!.....I do hope so, they'd have 'funky' kids ;o)
Only a few days left to pop in and take part in our April Challenge
'Get Stamping'
See you soon or if not at our fab
group page
Ciao for now
&
Much love
Suze
I would like to enter this into the following challenges :-
Charisma cardz - polkadots
Paper Crafting Journey - use a sentiment
Sarah Hurley - Projects with Character
The Stamping Chef - For a boy
Celebrate the occasion - clean and simple
Crafty sentiments - Monochromatic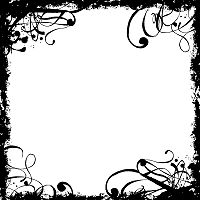 Tuesday throwdown - make your own background