Hi everyone, I hope you're all well and full of the joys of spring :D
Please come on over and say hello :o)
Check out our
'Get Stamping'
challenge too, we already have some fabulous entries but you're never going to win it if you're not in it! Chance to win £10 to spend on their fabulous stamps.
The 'Three Stampateers' - Mark, Helen & Cheremane are at Ally Pally (Alexandra Palace) this coming weekend, so drop in and say hello in the flesh you lucky people but beware Mark has 'Man flu' hope you get better soon Watty :D
Right my creation this week is.........wait for it......yes yet another 'Man Card' lol.......told you I needed some :D.....I have something 'Glittery and Girly' made for next week though
It's a twisted easel card and all the stamps were heat embossed with
WOW Primary Ebony
(I need to buy another, less than half a jar left, i'm addicted!)
The fabulowsooo
Visible Image
stamps I have used are 2 from this wonderful
Father's Day Set
, such a clean crisp image as with ALL their expertly made stamps :D attached via 3d pads for dimension and to act as the stopper
.......the classy
Vintage Car
which looks amazing embossed, it shines in all the right places!
For my border I used the
Tyre Marks
and again on the base, i think the border looks fab and fits perfectly.
Matted and layered on white and black card stock and a blue mirror board, finished of with some black adhesive pearls,
I hope you like it and you have to pop over and see the new AWSEOME
'Hearts Entwined'
stamp......I cannot wait to get my hands on this, written by the amazing Helen Michelle and perfectly made by Mark Watt.......its Polymer at its finest on legs!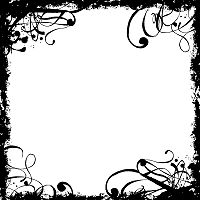 Thank you for stopping by and I hope you will again soon
Much Love