Good Morning Everyone
Today is my Initial Blog with <<DrumRoll>> the most fantabulous
Visible Image
<<Loud Cheers>> :D
I am so happy to be on their fantastic Design Team with such talented ladies.
Mark and Helen offer clear cut stamps for perfect images every time, fab prices with an excellent service.
A whole range of stamps and watch this space because they're going to be huge!
I used the front wheel to make my border and stamped the motorbike, coloured with promarkers, tore round it and distressed with antique linen and vintage photo distress inks, the map I acquired from google and distressed also.
For the banner used green eyelets and attached with my 'crop-a-dile' and used silver chain and a charm from my 'treasure chest' for the 'ROUTE' I used letters from the
Beauty is Art set
I haven't made many 'Man Cards' but intend to do many more, I hope you like it and I hope you'll pop over to our
Visible Image March Challenge
the theme is Spring and the lucky winner gets to spend £10 on their fab stamps :D Good luck :D
Thank you very much for stopping by :o)
Much Love
Suze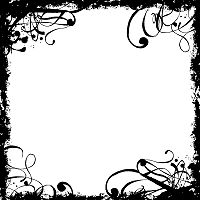 I would like to enter this into the following challenges :-
Simon says stamp - Chic to be shabby
Craftin Desert Divas - Anything goes
Heart to heart - Go green
Make it Monday - Anything goes
Make it Monday with Kraft outlet - lucky green
Paper playtime - Anything goes
There she goes - Shades of Green