Hi Guys
I'm rather smiley & happy today :D
I'm only in the November Issue of
Craft Stamper
which is out today.......Yippeeeeeee!
The awesome Mr Po & Madge (Mark & Helen) from the fantabulous
Visible Image
created this opportunity for me and i'm very thankful, thanks soooo much guys :D
It's for the monthly feature of 'stamping contrasts'
This is where the design team and a guest (Moi!) all work with the same set of stamps and produce 2 creations, although they only needed one from me but I made 2 anyway
......the set for this issue was the magnificent ........
Isabella Lost Love Set
My Card.....'The Arch of Love'
Close up of Isabella and the 'Rose arch'
Shrink plastic roses
'Love Gate Tag'
Hope you like them , enjoy your November Issue if you buy it and remember there's FREE P&P all through October at
Visible Image
and check out the
Special offers
before it's too late
Have a lovely evening Y'all
Much Love
Suze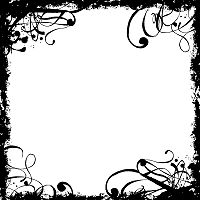 Thanks for stopping by
Much Love
Suze