Hey everyone
Hope you're all good :D
It's Soozie Tooseday again!
Today's card is 'Tooltastic'
Firstly i'd just like to mention its only 3 sleeps until
Visible Image
are on create and craft :-
Freeview 36
Sky 671
Virgin 748
Freesat 813
Brand new stamps designed & made by Mark Watt, exclusive to Create and Craft and at a fab price too :D
So be sure not to miss it.......Set your alarm for 9.55a.m on Saturday the 22nd of June, make a cuppa, grab some biscuits, sit and watch Mark & Cheremane demo and see our DT's fantastic creations :D
Here
is a taster of what's in store on Create & Craft :D and
here
,
here
and
here!
If you can't watch it live then record it.....:( I have to record it as taking my dog Dave to the Vets (to see my old boss in West Yorkshire, he's a bit of a whizz with orthopaedics) we're a bit concerned about Dave's hips, probably just a bit arthritic but he's not that old, about 6 ish (we rescued him from Cyprus so that's just an estimate!)
Some great entries so far but we need more please!
***We also have another competition at the moment and that's to win a whopping £20 to spend on Visible Image stamps!!!
FAB OR WHAT?
Maximum of 3 entries, closing date is 8 p.m on Sunday the 7th of July
Your entry HAS to include the freebie stamps off July's issue of craft stamper
HERE
Good luck and i'm going to try and sneak my creation in!
For which I used the Freebie stamps & the gorgeous
Corset
Pssttt don't tell! ;o)
For all the news and sneaky snippets for Saturday then visit us at our
facebook group
:D



ANYWAY :D
For this MAN card I used the fab set
Heavy Metal
£12.99
After stamping the sentiments and heat embossing in
wow primary ebony
around the border of a white piece of card stock, adding nuts to the corners, i mounted this onto a blank black card.
Then heat embossed in 'heat it up' silver sparkle with the metal plate background (this can be purchased separately
HERE
) on black card stock and it looks really metallic, a very effective looking background, love it :D, this was then mounted on to silver mirror board from creata.
Stamped and heat embossed the spanner and nuts, happy birthday, cut a couple out & mounted again on mirror board and added foam pads to give dimension.
Put it all together and I think it's rather metallic and effective :D
You can either purchase the sets individually OR buy those 2 sets and get the
Painted Wood set
FREE!
**BARGAIN!**
I will definitely be making many more cards with these stamps!
These sets are a MUST for Man Cards!
Well guys that's all for today guys
Much Love
Suze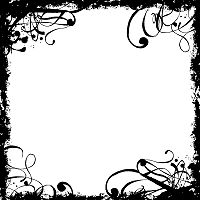 I would like to enter this into the following challenges :-
Get Inky - Creations for boys/ and or men
Creative creations - For Dad/Masculine
creative stamp friends - Birthday